A digital built Britain harnesses the wealth of data being created by digital construction, high performing assets, smart cities, the digital economy and connected citizens to deliver a Britain that is fit for the future.
It will be achieved through changing the way we design, build, operate and integrate our physical, social and economic infrastructure and the services they deliver.
A digital built Britain will:
understand what information is needed to enable better through life economic, social and environmental value from our built environment;
exploit new and emerging digital construction and manufacturing skills and technology to reduce costs and increase productivity;
champion human-centric design of infrastructure and the services they deliver;
grow new career business and export opportunities.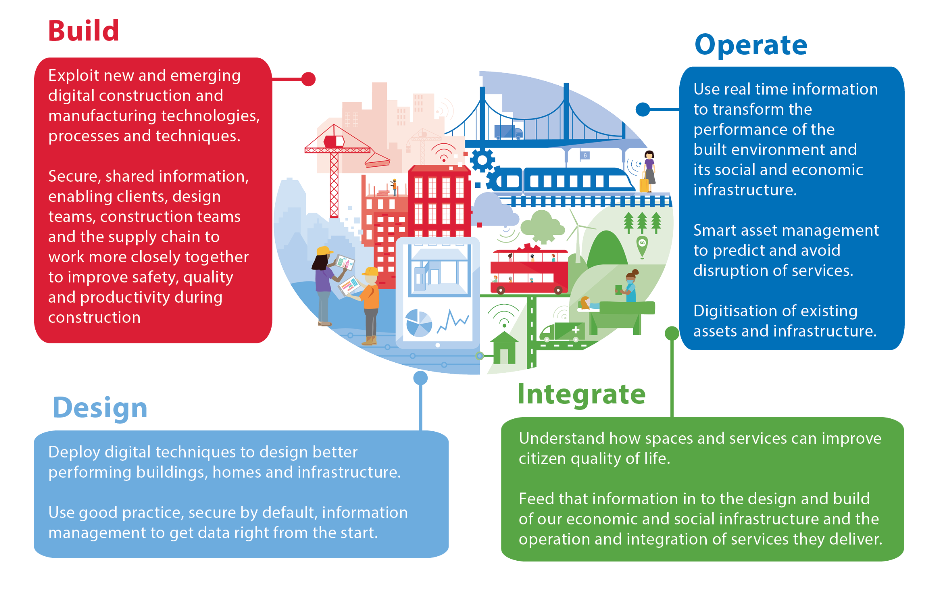 The Centre for Digital Built Britain is interdisciplinary by nature and not just a technical programme. It is bringing together industry, academia, and policy makers in order to consider the wider effects of the digital agenda on society and the economy. Identifying the questions to be asked in order to to establish how people want to use the built environment requires working with a multidisciplinary team, which we are starting to build – not just in Cambridge, but with other institutions nationally and internationally through open research and network calls for academia and industry.
CDBB is open to all - please register for Centre news and collaboration opportunities here.