Submitted by Angela Walters on Tue, 28/08/2018 - 15:21
---
Arup's report Cities Alive: Designing for urban childhoods (December 2017) presents the inclusive benefits of taking a child-friendly approach to urban planning. Sam Williams, part of the multi-disciplinary Operations Consulting team at Arup and one of the report's authors, explores the built environment from a child's perspective.
Looking at many of our streets and cities today, it's almost as if we have forgotten kids are around. When I was running a monthly play street session on my road in London – a local authority-backed scheme that allows temporary road closures to let children play in the street where they live – I noticed that when it was safe for children to play out the parents came out too. Then the elderly residents and passers-by joined in, all chatting away with cups of tea in hand. It was like a stripped-down street party and, in many ways, a far bigger event than I had imagined.
During discussions at work about how to create community I found myself reflecting on the play street scheme and the positive outcome achieved with just a couple of traffic cones and a focus on what is good for kids. I wondered what that would look like scaled up to city level? The Cities Alive: Designing for urban childhoods book came about from an application I made to Arup for funding to write about the subject. The organisation had already produced the Cities Alive books on green infrastructure and walkability and child-friendly cities appeared to be a good subject matter for this format.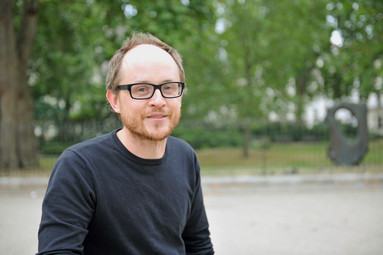 Response to the report has been very encouraging, becoming the most downloaded document on Arup.com in the six months following publication.   
One task we set ourselves was to define the business case for such an approach. Business typically has an interest in measuring and quantifying things of value and influence, which results in a paucity of data and research on kids and how they use space, because they don't have money or a vote, which in turn contributes to a lack of investment in their services and the provision we make for them. However, we found huge numbers of academics, charities and rights groups who are doing fantastic research with data clearly demonstrating that thinking about children is important. The evidence was all there but rarely being heard by those making decisions about the shapes our cities take. It became clear that part of the challenge for us would be to take that good work and almost "translate" it into the language of city leaders, developers and designers that decision makers would respond to.
Taking this approach to design and planning is not just about 'doing a good thing' but actually tackles some of the challenges that policy makers and designers are already dealing with – traffic and pollution, infrastructure, energy and space resource, climate change and community – and in the Cities Alive book we identify child-friendly approaches to all of these. There is tremendous pressure on space in cities so we need to find ways of making places increasingly multi-functional to get more value out of them and incorporating a child-friendly dimension does that.
Developers and policy makers are looking for new ways of doing things – particularly developers; they want to differentiate themselves and their product. By making it clear that child-friendly design and planning is a way of doing that the idea becomes a far more attractive proposition.
There is fear around getting this approach wrong – people worry about the litigation aspect of play and risk with children. Designing for children has also become a bit of a numbers game which considers a few metrics about people, economic background and child yield. These metrics equate to a set amount of required space that often results in a red circle of a certain size being drawn on a plan for a playground, and a provider delivering the playground at the lowest possible cost.
In reality designing for children is fun, interesting and delivers wider benefits. Engaging children in the process itself can have significant impact and co-creation brings opportunity to make a real difference. One of the case studies in the report highlights a project in Oslo where children were given the role of 'secret agents' to identify places where they felt unsafe or in danger. Lots of information came out of this exercise and led to action by the city council to improve a number of these places.
Designing well for children really means designing well for everyone. When you design for children you have to design equitably, for people who do not have the latest smart tech to hand and who have a limited physical range, which means designing well for the less affluent and less able.
I think it takes quite a leap to disassociate digital from tech. Digital drives the processing power that gives the ability to make connections between things, like synapses in the brain making connections between vastly complex and different things, but the human element still must come from us. Our thinking on digital has to move on from being an interface with a screen or expensive gadget that exacerbates inequality. It has to become a structure in the background that supports all of our lives.
A digital built Britain designed with children in mind would not necessarily look digital. It would be a place where people get the benefits of the digital world, where digital is used to make roads safer, nature more abundant, and awareness of fun, sociable and supportive places intuitive.
As Gil Penalosa of 880 Cities says, we cannot go on designing everything for athletic 30-year-olds. A key point to our work is designing well for children and other groups – including the less mobile and elderly. The needs between the developing and declining brain meet at many points and whatever kind of interfaces we are providing need to work for both.
Cities Alive: Designing for urban childhoods, by Samuel Williams, Hannah Wright, Josef Hargrave and Felicitas zu Dohna, with Tim Gill as expert advisor, is part of the Arup Cities Alive series.